In the BOSTON 'burbs with Suburban Jungle'sNEEDHAM LOCAL Allison Margolies!
This suburban mom is helping Boston area families dig in and explore Needham. Meet Suburban Jungle Local Allison Margolies! Newly-minted suburban mama ALLISON MARGOLIES has only been in Needham—a popular Boston 'burb—for a few months but, already, she's happy they decided to call the town home. NAME Allison Margolies MEET THE MARGOLIES FAMILY! "My husband Andrew works in healthcare IT. We have one daughter, Paige, who's three. We love spending time with friends and family, traveling and being outside." WHERE THEY LIVE NOWNeedham, Massachusetts, a suburb of Boston. ​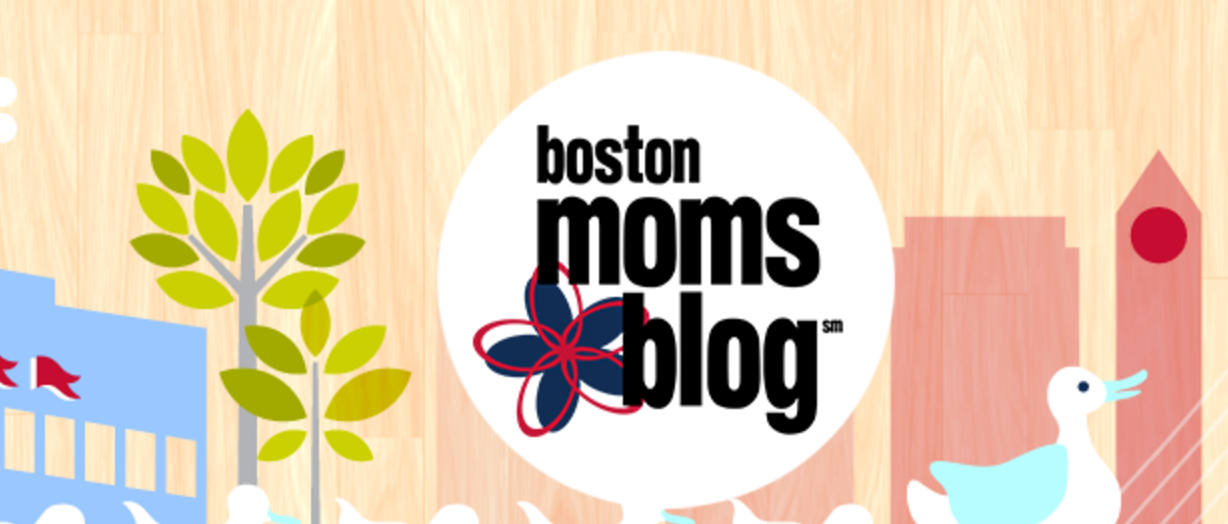 Why Finding The House isn't #1 | Boston Moms Blog
Starting your suburbs search? No matter where you're looking, we've got one rule of thumb: starting with the town FIRST. Why? Because, as we explained to Boston Moms Blog: "It's simple...While, yes, the house you live in is very important, the town that surrounds can make or break your suburban experience. If it's not a good fit, you're going to feel it in a big way — and no house can overcome that." READ THE FULL ARTICLE, Think Finding THE HOUSE Is #1? Think Again. And that's just the tip of the iceberg. From not being able to change a town (but being able to change anything about a house) to the social scene to helping your kids transition to life in suburbia, there are countless reasons the town should come FIRST. "By coming at it with an eye on the town first, you can find the right suburb for your family — and, from there, dig into the house search." READ THE FULL ARTICLE, Think Finding THE HOUSE Is #1? Think Again. Suburban Jungle is an award-winning firm that specializes in moving families from urban to suburban. The company's innovative "town first" approach helps buyers find the right suburb for their family based on personality and lifestyle, not just the house. Services are FREE and fully customized to each family and their unique journey. To learn more and to connect with a Suburbs Strategist, and find the place your family truly fits in visit www.suburbanjunglerealty.com and click GET STARTED. ​
Snow Days in the City vs. Suburbia​
Whose Snow Day Activities RULE? It's the City vs. the Suburbs in THIS Showdown!​ Need some snow day activities this week? While suburbanites will, likely, be grabbing their sleds and hitting the hills, snow days (and, really, everything else…) tend to have a slightly different twist in the city… SNOW DAY…IN THE SUBURBSSleep in and, when the snow lets up, there are plenty of snow day activities a quick drive away. Start by hitting the hill at the local park, elementary school or, even, your cul-de-sac. Don't want to drive? Bundle up the kids and send them in the backyard for a little snowball-fighting, snowman-building and snow angel-making. Let's face it, they're going to want to come in after 10 minutes, right? So might as well be close to home. SNOW DAY…IN THE CITYOne of the best snow day activities for city kids? Watch the snowfall from a few stories up. Really, it's like living in a snow globe—the entire city looks so peaceful and pristine from up here. After that, have a little hot cocoa and, maybe, Seamless some eggs benedict and rainbow bagels for the kids. Does Seamless ever not deliver?SNOW DAY…IN THE SUBURBSMovie day! You swore you'd spend the day screen-free, but that lasted until about 8AM. Sing (for the 10th time…), anyone? SNOW DAY…IN THE CITY Your snow day activities likely center on spending some time in the neighbor's apartment, before heading to the playroom so the kids can run around. It's packed—honestly, you never even realized this many kids lived in the building! No one has school and only a handful of intrepid parents headed to the office, so everyone's killing time in the playroom.SNOW DAY…IN THE SUBURBSDid someone say shovel? The best (and worst) of the snow day activities! The kids are eager to help shovel and salt but, again, the enthusiasm dies as soon as the snow seeps under their gloves. Ten minutes later, they're inside for some cookies and hot cocoa—and you're shoveling the rest of your driveway and sidewalk. Ah, suburbia… SNOW DAY…IN THE CITYAnd when you do venture out? Everything is pretty much open—which is always amazing. The sidewalks are clear. The cabs are whizzing by. Uber is in full effect. Lunch spots are bustling. It's a perfect day to try out a new neighborhood cafe, bakery or restaurant—it's not too crazy and the normal lunch/happy hour/dinner rush is a bit calmer. Related Posts...5 Tips From a City Mom Heading To Suburbia…In The WINTER​Winterizing your Home: How to Keep Warm and Save BigThe Pros to Buying in the Winter THE DAY AFTER THE SNOW DAY…IN THE CITY AND THE SUBURBSBut that's not where the differences stop. The next day, you've got to get back to work—and back to LIFE. Let's be honest,that's easier in the city. The streets are plowed, the sidewalks are shoveled and, barring any record-breaking weather conditions, school is in session and public transportation is humming along. In the 'burbs? Not so much. Expect delays or, even, snow day #2, especially if you're in a particularly hilly or off-the-beaten-trail town.So which wins the snow day wars? Really, it's a draw. For every easy lunch delivery in the city there's an epic sledding hill in suburbia. It's all about what syncs with YOUR family right now—and if you're unsure, five signs it might be time to make a move... To find the right suburb for your family, click here.
Winterizing Your Home: How To Keep Warm and Save Big​
Making sure your home is prepped for the cold weather has long-term benefits. Here are some quick fixes you can do to winterize your suburban home. When you live in a New York City apartment, "winterizing" your home likely means cranking up the thermostat and calling the superintendent about a draft window or entryway. But once you're in the 'burbs, the benefits of winterizing go far beyond a few quick fixes to keep the chill out—not only will you save on heating bills all season long, but depending on the improvements made, you could qualify for up to $1,500 in tax credits. If it seems like a lot to bite off before the cold settles in, here are some quick fixes—next week we'll tackle more of the heavy lifting.Get a Draft Snake. These Depression-era fixtures are, simply, fabric that's weighed down and pushed against the base of your doors to avoid a draft. Think it won't impact your bills? Think again: simple drafts can waste 5-30%of your energy use! Pick one up a local store, or get crafty with these family-friendly snakes.Change your furnace filters at least once per month during the colder months. Dirty filters keep airflow at bay, automatically increasing your energy demands and driving your bill through the roof. Alternatively, you can switch to a permanent filer that can save big bucks after just one season. Related Posts...Winterizing Your Home: The Next StepsThe Perks of Cold Weather House Hunting 5 Tips from a Mom heading to Suburbia in the Winter Run your fan in reverse—really! Many modern ceiling fans have both the clockwise and counterclockwise options, and clockwise rotations actually make it warmer. That can save you up to 10%!Turn your water heater down to 120 degrees. Yours is likely set at 140 degrees, which is much hotter than you need—but you're paying for all that steam you don't use. Crank it down and you'll see savings as high as 10%. Simple enough for you? Next week we'll look at some of the larger home improvements that will not only add up to big savings month after month, but could lock in some major breaks come April 15th!