"SUBURBAN JUNGLE ROARS INTO DALLAS!"| CANDY'S DIRT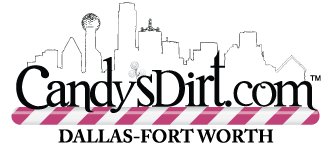 They say everything's bigger in Texas -- and we couldn't agree more! That's why we're so excited to share our BIG NEWS:

SUBURBAN JUNGLE IS NOW IN DALLAS!
And we're already seeing the love! Candy's Dirt recently announced our Dallas launch, and introduced our superstar Dallas Strategist Erica Tuscano to the city families everywhere. Writes Candy's Dirt:

"Objectivity is key for Suburban Jungle's Dallas head strategist Erica Tuscano. Throughout the process, her opinion of local neighborhoods remains irrelevant. Her job is simply to know every last thing about the area and impart that to her clients. Commute times, school districts, neighborhood vibe – she's a walking fact sheet. But if it's opinions you want, Tuscano can connect you with a cohort of local voices to share theirs. It's a very well organized approach. Dare I say, holistic.
READ THE FULL CANDY'S DIRT ARTICLE, Suburban Jungle Realty Roars Into Dallas With Dynamo Head Strategist Erica Tuscano HERE!
With hundreds of millions of families in the Dallas city limits, there's lots to do now that we've set up shop. From helping Dallas families explore suburbia to demystifying life in the 'burbs to connecting our eager new clients with locals and strategies who will help them dig into all things suburban living, we're already rolling up our sleeves and diving in -- and there couldn't be a better time. From Candy's Dirt:
"Dallas is seeing a record number of relocations from other major U.S. cities. Tuscano hopes to help as many of those new residents as possible find home. 'I really feel strongly about helping people find their groove in North Texas,' Tuscano said. 'And I know there's some big grooves people can fall into, so I want to help them find specifically where life is going to look the best for them.'"
​