In the 'burbs with Suburban Jungle Strategist HEATHER JAGHER!
This Chicagoland Mom does it all, including helping families make the move from urban to suburban.MEET HEATHER JAGHER, Chicago Strategist for Suburban Jungle!​ COLLEGEWashington University in St. Louis FIRST REAL JOBLifeguard at the JCC MOST RECENT JOB BEFORE SUBURBAN JUNGLEHR Business Partner at Lululemon Athletica WHAT SHE APPLIES FROM HER PREVIOUS CAREER TO HER WORK WITH SUBURBAN JUNGLE"When I do my work, I think about culture and clients I'm working with as I'm delivering the greatest quality product and service." WHAT SHE LOVES MOST ABOUT WORKING AT SUBURBAN JUNGLE"Discovering hidden gems in Chicagoland and then visiting those great neighborhoods with my own family. I really try to teach families about places they wouldn't have considered in their home search." WHAT SHE LOVES MOST ABOUT WORKING WITH SUBURBAN JUNGLE FAMILIESMeeting people who are in the exact same boat as I was 5 years ago...I love looking back and helping to make their experiences better than mine was and offering them information that will help ease their mind and move with absolutely no regrets." ABOUT HER FAMILY"Eric, my husband, works for a telecommunication company. He loves to frequent our local golf club and coaches our son's baseball and hockey teams. He is an avid New England sports fan, as he grew up in Boston. Zoe is 11. She loves all things theater and summer camp. She also walks to Glencoe's yoga studio once a week for tween yoga and volunteers at the public library helping young kids learn to readLevi is 8. He loves sports -- hockey, dodgeball, baseball, basketball and you can find him playing street hockey on our driveway most afternoons. Levi is heading to his first summer of overnight camp this year.Mae is 4. She loves Disney Princesses, baby dolls and playdates. She is a social butterfly and would hang with friends every day after school if she could. She also loves to swim and takes ballet." WHERE SHE MOVED FROM Roscoe Village WHERE SHE CALLS HOME Glencoe WHEN IT ALL HAPPENED Heather and her family moved five years ago.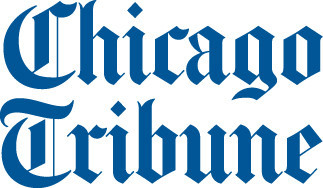 Millennials Hit The Market in the Chicago Suburbs​
While countless reports put millennial home buyers well behind Gen X and the Boomers, it seems these 20 and 30 somethings are finally putting their stake in the real estate ground—at least in the Chicago suburbs. From the Chicago Tribune:"Weighed down by massive student debt and job struggles, the generation brutalized by the Great Recession has lacked both the money and the desire to buy homes. They've been a generation of renters. But as millennials have entered their 30s, established themselves financially and started having families, they've gradually begun to show interest in homeownership…"READ THE FULL ARTICLE, WHY MILLENNIALS ARE FINALLY STARTING TO SETTLE DOWN AND BUY HOMES HERE.In Cook County alone—home to hot suburbs such as Arlington Heights, Glencoe and Winnetka—43% of all mortgages issued in 2016 went to millennials. That's 13% higher than the national average. Many experts attribute this to millennials getting a later start than their older siblings and parents and, now, diving into the market head first—and making some serious gains. And it all comes at the perfect time for many of these young buyers—they're more financially secure, more settled in their careers and, now, starting or growing their families."Millennials seem to be doing at a later age exactly what their parents' generation did when younger…[they] have delayed marriage and have waited for several years for the job market and pay to improve. But as incomes rise and they marry and get ready for children, they are less interested in cramming into studio apartments...and start searching for homes or condos they can afford to buy."READ THE FULL ARTICLE, WHY MILLENNIALS ARE FINALLY STARTING TO SETTLE DOWN AND BUY HOMES HERE.And it's a trend that's not just taking hold in the Chicago 'burbs—millennials from coast to coast and getting in the mix in their markets. That's good news for home values and for the market as a whole, as these first-time buyers historically represent a major piece of the real estate landscape.Suburban Jungle is an award-winning firm that specializes in moving families from urban to suburban. The company's innovative "town first" approach helps buyers find the right suburb for their family based on personality and lifestyle, not just the house. Services are FREE and fully customized to each family and their unique journey. To learn more and to connect with a Suburbs Strategist, and find the place your family truly fits in visit www.suburbanjunglerealty.com and click GET STARTED.​
Is This City NOT So Kid-Frienldy Anymore?
While tons of families move from urban to suburban because of their school-age or soon-to-be-school-age kids, tons also opt to stay in the city and raise their brood. And, hands down, the ones who stick it out in the city tend to think that's the best place to bring up baby—which we totally get! The city's got culture, amazing restaurants, diverse neighborhoods, A+ schools, loads of classes—the list goes on and on. For urban parents, the city is where it's at—the ultimate playground for kids of all ages. Or is it? The New York Times recently published an article that's been driving lots of chatter recently. That article? San Francisco Asks: Where Have All the Children Gone? a look at the changing landscape of The Golden City—specifically, that birth rates are way down and kids aren't as common a sight within city limits. From The New York Times: "A few generations ago, before the technology boom transformed San Francisco and sent housing costs soaring, the city was alive with children and families. Today it has the lowest percentage of children of any of the largest 100 cities in America, according to census data, causing some here to raise an alarm." And San Francisco's not alone. From where we sit, many more families are making the move to suburbia post-kid. Maybe it's the more recent economic upswings that's giving parents the flexibility to get up and get out, or maybe millennial parents favor the 'burbs more than their Gen X counterparts did. Maybe, even, it's the fact that many city amenities and activities—classes, workout studios, restaurants and shops, for starters—are moving to suburbia, too, easing the transition for many hopelessly devoted urbanites. But, no matter the reason, the promise of suburban living seems to be even more appealing to city families than it was even a few years ago.In San Francisco, specifically, it seems to be a host of factors. The median home purchase price in the city is hovering just under $1.2 million, and school admissions are some of the most competitive and most headache-inducing anywhere. One mom cited in The New York Times piece sent applications to 14 public schools when her daughter was entering kindergarten…but was placed in none of her top 14. She opted for private school, straining the family's time and budget—and she's certainly not alone.Our take? There's no one "right" answer—every family out there is totally different with different expectations, different needs and different lifestyles. But if the pressures and the prices in the city are starting to feel more it's a burden than it's the best, it might be time to consider life outside—life in suburbia. With dozens or even hundreds of commutable towns outside of New York, San Francisco, Chicago, LA and Boston, there's truly a 'burb for every family. Your job? To find the one that fits your unique crew. Because when it's time to go it's time to go—and if you're feeling the same crunch these families are, you could be fast approaching that point. Read the full New York Times article click here. To find the suburb that fits your family, click here and complete our interactive questionnaire.​