What's the Buzz in YOUR Neighborhood? There's A LOT going on this week! Here's some great happenings in your current—or future—neighborhood.​
Check Out…Fairfield, CT!
Fairfield brings some of commuters' most desired traits together, for a town that's among the best places to live in the country. From its A+ schools to its robust economy, relatively low cost of living, nearly non-existent crime rate and quick commute, Fairfield has become a sought-after suburb among affluent NYC-dwellers. In 2012, CNNMoney and Forbesboth ranked Fairfield among their top 100 places to live, citing access, quality of life and strong educational system among the many reasons to call this town home.
​
SJ's Home of the Week!
Looking in Fairfield? Don't miss this stunning 5 bedroom, 5 bathroom estate, on the end of a private lane. This 2.68 acre property offers direct water frontage with a waterfall and dam, and many of the home's windows look directly out onto this romantic, serene setting. What could be more amazing than waterfront vistas and ample outdoor entertaining space during the warm summer months? The setting is breath-taking and will wow you, your family and guests for decades to come. Clickhere for more.
​
Lloyd Harbor, NY
Butterfly Walk: This Sunday join a butterfly walk through Caumsett State Park that rivals any butterfly house or garden! Participants can view the rare Baltimore Checkerspot colony that appeared in 2009 after completely leaving Long Island. The park will be open afterwards for picnics or leisurely strolls. Click here for more.
​
Darien, CT
Cocktails & Art: On Tuesday Atria Darien will host an art opening and wine reception featuring local printmaker and painter Bruce Horan. Horan's work combines the two mediums for stunning abstract pieces. Following the opening, Horan's work will be on display through the end of July. For more information, click here.
​
Pelham, NY
Yoga with Soul: Take an exhilarating approach to mind-body fitness with Shake Your Soul Yoga Dance. This exciting workout combines yoga, dance, movement therapy and Qi Kung with global music rhythms, and is perfect for all fitness levels. If you love music and movement, this class is for you! Click here for more.
​
Builder Confidence
June marked the first time in seven years that U.S. home builders felt confident about the market. An ongoing monthly sentiment index from the National Association of Home Builders was up eight points month over month. What does that mean for buyers? More property starts and new real estate about to come to the market!Read more…​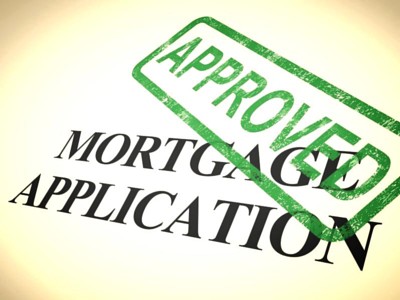 Your Best Mortgage
Interest rates, down payments and bank fees can make a huge difference in your mortgage. This interactive calculator from Mortgage Maven lets you compare two scenarios side-by-side giving you a final amortization schedule for the duration of your mortgage. What's even better, the calculator layers deductions, insurance and much more. Click to try it!
​
Market Report: June 25, 2013​
Buy & Sell—At the Same Time Do you HAVE to sell before you buy?
Chances are your dream home won't close at the same time your current home does. So what's a home owner to do when they've got to sell AND buy? It's tricky, but with a good real estate agent and a plan that works for your family, it's 100%doable. …Read more…
​