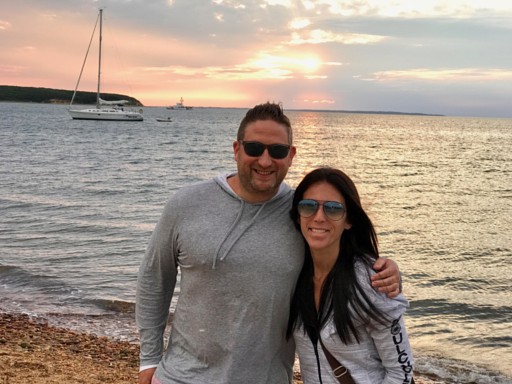 In the 'burbs with Suburban Jungle Strategist ROBIN HOBERMAN!​
Suburban Jungle NYC Strategist Robin Hoberman knew she wanted to be in the Westchester SUBURBS even before her now-12-year-old twins entered the picture. Now, 13 years later, the family of five is elbow-deep in Rye Brook life—and loving it even more than ever. Meet Robin and see how she's helping countless city families connect the dots and find HOME.
WHAT SHE LOVES MOST ABOUT WORKING AT SUBURBAN JUNGLE
"I love helping families to start the next chapter in their lives! The move from urban to suburban is huge—there's really nothing else like it. Being part of this is so special and something I truly enjoy."
WHAT SHE LOVES MOST ABOUT WORKING WITH SUBURBAN JUNGLE FAMILIES
"The ability to assist families in starting the next chapter of their lives in INCREDIBLE. I love meeting a client months after their move for coffee and hearing about how much they love the suburbs.
ABOUT HER FAMILY
"My husband Eric is a partner in a law firm in Manhattan. We have three children—our twins are 12 and in middle school and our little one is eight and in second grade. When we're not on the sidelines of a soccer field, we love vacationing on the beach and spending time as a family!"
WHERE SHE MOVED FROM
Manhattan
WHERE SHE CALLS HOME
Rye Brook, New York in Westchester County
WHY SHE CHOSE RYE BROOK
"Growing up on Long Island I wanted to find a town in Westchester that wasn't too far from our family. We preferred a commute into Grand Central as both of our offices were walking distance. We immediately loved the small town feel, small, well rated schools and the friendly down-to-earth vibe Rye Brook offered. Being close to the city as well as being close to a train were also high on our priority list, and this town definitely delivered.Since we've been here, we've seen all of these wants come to fruition. Rye Brook offers a small school where everyone knows your name. I love when I drop off my second grader in the morning she gets a good morning hug from personnel who know her by name. We've also loved watching Rye Ridge Plaza evolve into a Westchester shopping landmark!"
WHAT SHE'D TELL CITY FAMILIES CONSIDERING MAKING A MOVE
"Check out the neighborhood before your move—take a class, eat in the local pizza shop or get coffee in town. Sit and take it all in. Then ask yourself, can you imagine yourself living in this town? Overall, though, the suburbs are amazing! There's so much to do and see."
Related Posts...
Spotlight on Rye Brook in Westchester County
Why Picking the Right Town Matters Most
What to do Before you Start your Search
WHY SHE WORKS FOR SUBURBAN JUNGLE
"I wish Suburban Jungle existed when Eric and I were looking for our town! We wasted a lot of time looking in towns that weren't the right fit. We would hear of a town through a friend and we would call into the local brokerage asking to see homes. We didn't have an objective strategist working with us to connect the dots. This is a MUCH better approach. That's a big part of why I love working with families and watching them find their perfect town. I also enjoy hearing from them months after they move about how happy they are in their new suburban town and what they're up to. Another thing I love? As part of my job I get to learn about over 500 suburbs. I enjoy exploring the different towns and neighborhoods within the tri state area. Each suburb is so unique and it's been amazing to learn and see so many different areas and help other families find the right suburb for their lifestyle."
Suburban Jungle is an award-winning firm that specializes in moving families from urban to suburban. The company's innovative "town first" approach helps buyers find the right suburb for their family based on personality and lifestyle, not just the house. Services are FREE and fully customized to each family and their unique journey. To learn more and to connect with a Suburbs Strategist, and find the place your family truly fits in visit www.suburbanjunglerealty.com and click GET STARTED.