From San Francisco to San Rafael
Why This Family Loves the Bay Area Suburbs...and Their GARAGE ​ When Kristen Jentzen and her family decided to leave San Francisco for the suburbs, she knew they needed to find a town that synced with their active lifestyle. Her family -- husband Austin and their two-year-old and seven month old plus Wilson, the lab/border collie -- "like to go for walks, go to the beach, eat out when we can and have friends over," she says. Working with Pamela Goldman, Suburban Jungle's San Francisco Strategist, the Jentzens were able to understand "personalities for the towns we were interested in." The end result? Kristen and her crew not call family-friendly San Rafael home. "We wanted to be closer to San Francisco and liked that San Rafael offered proximity and diversity for the Marin area," Kristen explains. Now, settled in San Rafael, "We're excited to meet the other families and neighbors, we also hear that Halloween is huge here!" During their exploration period, the Jentzens met up with Suburban Jungle's San Rafael Local who, specifically, lived in their target area -- the Peacock Gap/Glenwood area. "She was able to give the family the pros and cons of the area," explains Pamela. "The preschools and other important factors. She was even able to serve as a resource to them post-close, which was great!" "The Peacock Gap/Glenwood area of San Rafael is a good fit for the Jentzens because it's far enough removed from the hustle and bustle, but still with good access to stores and restaurants -- and, of course, the city," Pamela adds. While the Jentzens miss being able to walk everywhere -- and the endless restaurants, cafes and take-out spots in San Francisco -- they're loving life in San Rafael. And being out of the city offers a host of unparalleled perks. Chief among them? "Our garage!" says says. "Being able to park by the house is just the best!" Related Posts...5 Best Bay Area Suburbs for Stay At Home MomsNeed a 'Burb Close to All The Action? Maybe or Maybe Not!Is a Fixer Upper the Perfect Path to Bay Area? Overall, Suburban Jungle was central to the Jentzens' experience -- and in their truly getting to know the Bay Area 'burbs. "Pam helped us explore towns, which was invaluable," Kristen says. "And she provided great support when we would lose out on houses," a common challenge for Bay Area families. Suburban Jungle is an award-winning firm that specializes in moving families from urban to suburban. The company's innovative "town first" approach helps buyers find the right suburb for their family based on personality and lifestyle, not just the house. Services are FREE and fully customized to each family and their unique journey. To learn more and to connect with a Suburbs Strategist, and find the place your family truly fits in visit www.suburbanjunglerealty.com and click GET STARTED. Images: City of San Rafael and Apartments.com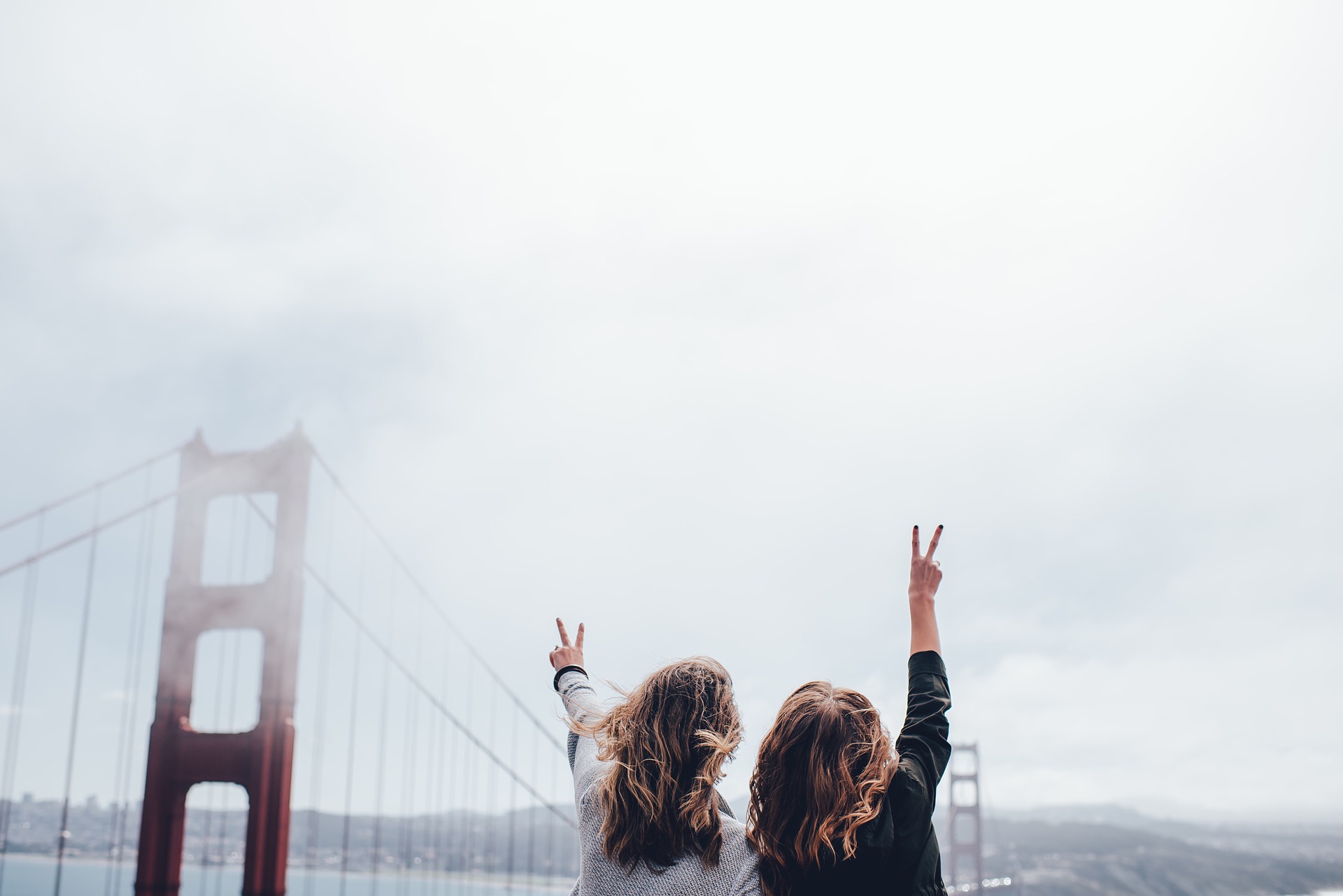 The 5 Best Bay Area Suburbs for Stay-at-Home Moms ​
Check out these top SAN FRANCISCO SUBURBS for stay-at-home moms! Leaving San Francisco for the amazing Bay Area 'burbs? We don't blame you. Between the incredible amenities and activities paired with the easy urban-to-suburban access and plenty of A+ schools, there's not much missing from the San Francisco suburbs. But, for many families, there's another critical piece of the suburban puzzle. Not only do you want a town that's commutable, family-friendly and syncs with your brood's lifestyle but you, stay-at-home mama, want a community that's got the right support, the right access and the right vibe -- right for the SAHM set. That's why we've rounded up our top picks for San Francisco's best SAHM suburbs. Want to learn more? Get in touch. In the EAST BAY: #1. DANVILLE What's NOT to love in Danville, especially if you're a SAHM. The area is packed with parks and loads of young families from San Francisco drawn to the laid-back and highly walkable community. And, because you aren't commuting into the city daily, you'll have ample opportunities to roll up your sleeves and get involved in local school happenings. Danville boasts rock solid public and private school options, many of which thrive on parental involvement. When your crew isn't in school? Danville offers diverse after-school options including club and school-based sports, many of which are top-tier and can get highly competitive as kids age -- think soccer and lacrosse, for starters. If sports aren't your child's "thing," don't worry -- Danville has robust music and arts programs as well. And it's not just kids getting in on the Danville action. As a parent, you'll love everything from the local farmers market to the downtown lined with specialty shops to the clubs, spas, wineries and workout studios that call Danville "home." #2. PIEDMONT This charming East Bay community draws countless city families every single year -- including plenty of SAHMs. Despite being minutes from both Oakland and the Bay Bridge, Piedmont feels like it's a world apart -- it's, in many ways, a suburban oasis with stunning views, tree-lined streets and very easy access to both Oakland and San Francisco. And beyond that, close to half of households have kids under 18, so you won't be alone in your pursuit of things to do and playdates to schedule. For the SAHM set, Piedmont offers lots, from highly ranked public schools (100% of graduates go on to college) to a popular community pool and Mulberry's Market. What you WON'T find here? A dedicated downtown -- but, for many moms, that's another plus. Without the hustle and bustle, Piedmont can stay calm, quiet and off the radar of tourists and daytrippers, while still ensuring access to anything and everything a family could possibly need or want. Instead, Piedmont embraces its "Mayberry" qualities, with loads of small town activities -- think school fundraisers, a big July 4 parade, tree lightings and a Turkey Trot that draws tons of local families. Overall, expect an affluent, well-educated community that's committed to its diverse families. #3. ALAMEDA Spanning 23-square miles, this beach-side town has a down-to-earth vibe many families fall in love with instantly. Known as a small town hotspot, in Alameda SAHMs will find lots to keep them occupied and in-the-know, from quaint local shops to "alarmingly friendly" neighbors and fellow mamas. The community itself is highly walkable (and bikeable) and extremely pet-friendly -- so if you've got a four-legged family member, you'll get plenty of exercise walking around town. Other perks? Crown State Memorial Beach with sweeping views of San Francisco, diverse restaurants lining Park Street and an A+ public school system that draws families from all over the area. And for commuting spouses -- or day trips into the city? You won't have to sit in endless traffic. Instead, Alameda offers a ferry right to San Francisco. If you have little kids, that's an activity in and of itself… In the SOUTH BAY: #1. PALO ALTO Great schools, a vibrant tech scene, a robust downtown and LOTS to do for families and for moms flying solo during the day, Palo Alto has long been a go-to for San Francisco broods looking to stay in the mix in the 'burbs. Because Stanford University calls Palo Alto "home" -- and because it's in the heart of Silicon Valley -- there's never a shortage of things to do, places to eat or activities to dive into. Part college town, part tech mecca, part stunning and epically family-friendly Bay Area suburb, Palo Alto families can be as busy or relaxed as they want -- and with the constant Mediterranean climate, the weather supports year-round outdoor living, whether you're shuttling the kids to soccer or grabbing a glass of rose at an outdoor cafe downtown. Stroll through the farmer's market on California Avenue (bonus: free parking) and load up on avocados, kale and beets, bike around downtown and grab a world-famous cup of coffee (or two...or three). It's all here, and it's all part of the reason so many SAHMs love the community. Related Posts...Considering the Bay Area Suburbs?Is a Fixer-Upper the Perfect Path to Bay Area?The City vs Suburbia: Side by Side #2. BURLINGAME SAHMs love the small town vibe in Burlingame. With less than 30,000 residents and two great downtowns -- California Avenue and Burlingame Avenue -- complete with cafes, shopping and more, there's lots to do in this bustling 'burb. And if you want to head into the city? Hop on Caltrain and be in downtown San Francisco in 30 minutes. In Burlingame, families are happy to find top-tier schools -- both private and public -- as well as plenty of extracurricular options for kids of all ages, from music and art to sports and yoga to coding, acting, dance and more. There's also a very active mom's group -- Burlingame Mothers Club -- which caters to mamas with kids six months to six years. With loads of social functions, speaker series, playgroups and volunteer opportunities, this is a great way to meet, mix and mingle with moms in the area, whether you're new or have been in Burlingame for years.Looking in the NYC SUBURBS? Check out our roundup HERE! Suburban Jungle is an award-winning firm that specializes in moving families from urban to suburban. The company's innovative "town first" approach helps buyers find the right suburb for their family based on personality and lifestyle, not just the house. Services are FREE and fully customized to each family and their unique journey. To learn more and to connect with a Suburbs Strategist, and find the place your family truly fits in visit www.suburbanjunglerealty.com and click GET STARTED. How we compiled our round up: We tapped our Suburban Jungle Strategists and Locals to share their "best of" rankings. From here, we layered in rankings, reviews and reports from City Data, NerdWallet and Niche to get our top town list.​
Considering the Bay Area 'burbs? | Macaroni Kids
If you're considering making a move to the Bay Area 'burbs, LISTEN UP! We chatted with Macaroni Kids San Francisco to share three things San Francisco moms and dads need to dig into if they're planning to head to suburbia. From Macaroni Kids San Franscisco: "Our advice? Start with these three details as you're exploring the suburbs. While they won't tell you everything—you'll need some time to fully experience the personality of each town—focusing on these key features first will help you suss out communities and steer you towards areas that make sense. And, from there, you're so close to finding the perfect suburb to call home." READ THE FULL ARTICLE, 3 Things to Dig Into First if YOU'RE Considering the Bay Area 'Burbs ON MACARONI KIDS! So—where to start? Schools, childcare "personalities" and towns' weekend and summer personalities. "Does everyone dash off to Tahoe as soon as class lets out? Or do they stay put for sports and activities all weekend? Do kids go to day—or sleepaway—camp? Summer intensives? Sports camps? Are they hanging home at their pools—or poolclubs? And, if that's the case, will you have a pool—or be able to join the club?" READ THE FULL ARTICLE, 3 Things to Dig Into First if YOU'RE Considering the Bay Area 'Burbs ON MACARONI KIDS! So, moms and dads—READ ON! Because there's lots to think about before you make the leap from the city to the suburbs. But don't worry—we've got your back. Suburban Jungle is an award-winning firm that specializes in moving families from urban to suburban. The company's innovative "town first" approach helps buyers find the right suburb for their family based on personality and lifestyle, not just the house. Services are FREE and fully customized to each family and their unique journey. To learn more and to connect with a Suburbs Strategist, and find the place your family truly fits in visit www.suburbanjunglerealty.com and click GET STARTED. ​
In the 'burbs with Suburban Jungle Strategist PAMELA GOLDMAN!​​​
This Bay Area mom of two didn't just leave the city for the suburbs, she also made the leap from East Coast to West Coast—and she's never looked back.MEET PAMELA GOLDMAN, San Francisco Strategist for Suburban Jungle! COLLEGEUniversity of Pennsylvania in Philadelphia FIRST REAL JOBThe Limited clothing store MOST RECENT JOB BEFORE SUBURBAN JUNGLECommercial Real Estate Lawyer WHAT SHE APPLIES FROM HER PREVIOUS CAREER TO HER WORK WITH SUBURBAN JUNGLE"The ability to understand what a client really needs and wants. In negotiating contracts you can't always get everything you want, just like a house hunt, but the key is focusing on what is really important." WHAT SHE LOVES MOST ABOUT WORKING AT SUBURBAN JUNGLE"Calls with clients! As a lawyer I spent most of my day in front of a computer writing and reading contracts. It could get lonely!" WHAT SHE LOVES MOST ABOUT WORKING WITH SUBURBAN JUNGLE FAMILIES"I love helping families find their forever town!" ABOUT HER FAMILYPamela's husband Dan works in private equity for a real estate fund. He's an avid runner and hiker. Her son Noah (7) loves art, building with blocks and Legos and is a big fan of parkour and the beach. Her younger son Justin (4) is also a big beach-goer and builder, who loves books and reading. WHERE SHE MOVED FROMNew York City—Manhattan, specifically. WHERE SHE CALLS HOMETiburon, California WHEN IT ALL HAPPENEDPamela and her family moved cross-country in the summer of 2013 WHY SHE CHOSE TIBURON"The proximity to San Francisco and the water, the beauty of the area and access to running, biking and hiking trails were all big reasons behind choosing Tiburon." WHAT SHE'D TELL CITY FAMILIES CONSIDERING MAKING A MOVE"As your kids get older and are going to activities and friends' houses, you'll discover that living within walking distance to coffee shops and restaurants might not be as important as you thought..." WHY SHE WORKS FOR SUBURBAN JUNGLE"I love helping families realize that a town is more than the commute and school scores. What if everyone in the town is obsessed with sports but your son hates sports and your husband hates watching sports? Or, what if most of the moms don't work and are always volunteering in the schools? Do you see that as a plus, that there's so much help in the school, or would you feel guilty that you can't help as much? Is the community environmentally conscious? I want my clients to think about all the intangibles and focus on what is important to them and what would really bother them. Nothing is perfect, but assuming the commute, house prices and schools are within your comfort zone, it's about asking the right questions so you can determine what can you live with and what will drive you crazy. I've lived this move to the 'burbs after thinking we would never move, so I know that the intangibles can really add up." Suburban Jungle is an award-winning firm that specializes in moving families from urban to suburban. The company's innovative "town first" approach helps buyers find the right suburb for their family based on personality and lifestyle, not just the house. Services are FREE and fully customized to each family and their unique journey. To learn more and to connect with a Suburbs Strategist, and find the place your family truly fits in visit www.suburbanjunglerealty.com and click GET STARTED.​
Is This City NOT So Kid-Frienldy Anymore?
While tons of families move from urban to suburban because of their school-age or soon-to-be-school-age kids, tons also opt to stay in the city and raise their brood. And, hands down, the ones who stick it out in the city tend to think that's the best place to bring up baby—which we totally get! The city's got culture, amazing restaurants, diverse neighborhoods, A+ schools, loads of classes—the list goes on and on. For urban parents, the city is where it's at—the ultimate playground for kids of all ages. Or is it? The New York Times recently published an article that's been driving lots of chatter recently. That article? San Francisco Asks: Where Have All the Children Gone? a look at the changing landscape of The Golden City—specifically, that birth rates are way down and kids aren't as common a sight within city limits. From The New York Times: "A few generations ago, before the technology boom transformed San Francisco and sent housing costs soaring, the city was alive with children and families. Today it has the lowest percentage of children of any of the largest 100 cities in America, according to census data, causing some here to raise an alarm." And San Francisco's not alone. From where we sit, many more families are making the move to suburbia post-kid. Maybe it's the more recent economic upswings that's giving parents the flexibility to get up and get out, or maybe millennial parents favor the 'burbs more than their Gen X counterparts did. Maybe, even, it's the fact that many city amenities and activities—classes, workout studios, restaurants and shops, for starters—are moving to suburbia, too, easing the transition for many hopelessly devoted urbanites. But, no matter the reason, the promise of suburban living seems to be even more appealing to city families than it was even a few years ago.In San Francisco, specifically, it seems to be a host of factors. The median home purchase price in the city is hovering just under $1.2 million, and school admissions are some of the most competitive and most headache-inducing anywhere. One mom cited in The New York Times piece sent applications to 14 public schools when her daughter was entering kindergarten…but was placed in none of her top 14. She opted for private school, straining the family's time and budget—and she's certainly not alone.Our take? There's no one "right" answer—every family out there is totally different with different expectations, different needs and different lifestyles. But if the pressures and the prices in the city are starting to feel more it's a burden than it's the best, it might be time to consider life outside—life in suburbia. With dozens or even hundreds of commutable towns outside of New York, San Francisco, Chicago, LA and Boston, there's truly a 'burb for every family. Your job? To find the one that fits your unique crew. Because when it's time to go it's time to go—and if you're feeling the same crunch these families are, you could be fast approaching that point. Read the full New York Times article click here. To find the suburb that fits your family, click here and complete our interactive questionnaire.​
Are You Up For Life In The "Playborhood?" Why Town-First Is the Way To Go…​
When many San Francisco families think about life in the Bay Area suburbs, they immediately think of a suburb like Menlo Park—family-friendly, loads of amenities, A+ schools and a quick commute, whether you're heading to the city or other Bay Area hotspots.Popular among Silicon Valley types, Menlo Park is also one of the more affluent communities in the Bay Area, with a cost of living just under four times the national average. And with a bar that high, it's a town that many make snap judgements about—that they do or don't want to head to Menlo Park—based on just the numbers.And that's what makes this New York Times profile so interesting. Written by a mom in the Bay Area suburbs, this piece, "The Anti-Helicopter Parent's Plea: Let Kids Play!" focuses on Mike Lanza, a dad of three who really broke the mold—and many of the social norms in the community along the way. Mike's argument? That kids, "have to find their own balance of power" by creating "their own society governed by its own rules." And how is he doing that? By building out a "Playborhood" based in his own backyard—a backyard where free play is encouraged, risks are meant to be taken and parents are few and far between. In other words, it's a totally kid-led universe where jumping off of a 12-foot playscape, wrestling on the trampoline and wandering the neighborhood unsupervised are the norm.And how are Menlo Park parents reacting? The writer acknowledges Mike is a "well-known, if polarizing figure in our community," and even expresses her own initial discomfort with leaving her kids in the Playborhood—as she starts to leave she notices Mike's five-year-old son "brandishing a long rubber tube, as if he were about to whack my son, who looked worried."Overall, the community's response seems to be mixed. Many of his more supportive neighbors now proudly display neon yellow signs on their front lawns, that declare PLAYBORHOOD—a warning to drivers and an alliance with fellow families. Others don't support this free range parenting idea. As Mike has discovered, the "ethos of wealth and the ethos of community are often in conflict: Part of what the wealthy feel they are buying is privacy and the ability to be choosy about whom they socialize with." And in this posh neighborhood with a median sale price around $2 million, many don't really want to socialize with the Playborhood.So why does this matter to YOU? Whether you're considering Menlo Park or not, it's an interesting look at how, even, a street can have a unique personality. All too often families focus on the house—how big, how much, what the street looks like—and let their perceptions of a community take over. Menlo Park may seem like an affluent, upscale community on the surface—and it is. But dig a little deeper or allow yourself to stroll down Mike Lanza's street, and life looks a whole lot different. And that can be a good thing, or that can be a bad thing. It all depends on your family and your lifestyle.That's why we encourage Suburban Jungle families to take a different approach to the urban-to-suburban process, whether they're looking in the Bay Area suburbs or not. To find the town that fits YOU, you need to really dig in and see what's going on below the surface—on the playing fields, in the parks, after school, on the weekends and, yes, even in the "Playborhoods." See how it all feels. See if it aligns with your wants and needs. See if you could see yourself living there, hanging with the neighborhoods and, maybe, dropping your kids off in the Playborhood. That's what should be steering your decision—not the number of bathrooms and how long the commute is. To figure out which town truly fits your family, click here and get your complimentary suburbs strategy session.​