Moving Families from
Urban to… Suburban​
The Suburban Jungle is an award winning innovative concept in the world of real estate, specializing in moving families from urban to suburban… The firm created the first of its kind "town first" truly objective approach which helps buyers before they make one of the largest investments of their lives, allowing them to ask the right questions and objectively look in the right places.​
The firm specializes in
providing clients the true inside scoop and the hard to see "intangibles" of every town. The fact that the suburban jungle is a completely free service, is just a bonus. Each client works with a personalized deal team, free of charge comprised of the following:​
The Strategist
is a truly objective advisor helping you and your family evaluate all possible options within commuting distance to the city…They work with you personally throughout your home search to not only come up with a home search strategy for you, but to also ensure that you are asking the right questions and looking in the right places.
The Client Concierge
will be working with you from start to finish —to help you set up your town tours, to help you make reservations for brunch. They will help organize strategy sessions with your Strategist, as well as get feedback from you after each town tour! They will also help you with setting any and all things up…from brunch reservations to movers!
The "Local"
This is someone who will be able to help you truly understand the inside scoop of the town. They are not agents, nor are they incentivized to "sell" you anything…they are just folks that live in the town or towns you are considering to help you understand all of the intangibles! A truly objective perspective on life in town and answers to all of the questions you have and more! They also not only educate you from the beginning, but help you get settled in once you have decided on the town!
The Agent
We partner with local agents that have been trained in the suburban jungle way of real estate….they have been handpicked to work as part of our deal team. You will be set up with one agent per town you tour to be able to understand and benefit from the truly local nuances of each area.
Alison Bernstein: Founder/President
Alison Bernstein is the founder of the The Suburban Jungle Realty, a real estate firm exclusively focused on buyers leaving the city for the suburbs. Recognizing how different neighboring towns can be from one another and how little families learn about a community during the home search, Alison launched Suburban Jungle, helping buyers navigate suburbia, and understand the ins and outs of towns before making their decision. She had personally experienced these challenges while undertaking her own suburban search, and strived to bring that unique expertise to Suburban Jungle families. Prior to this launch, Alison worked in the industry for more than 15 years, including senior-level roles in sales, leasing, investment banking and corporate strategic work spanning three of the nation's leading real estate organizations. She has revolutionized the real estate industry by creating this new advisory pre-search component to the home buying process. When she's not helping families in their suburban explorations, Alison enjoys traveling, skiing and tennis as well as spending time at home with her husband and four young children… and huge dog.
You know how it is…in today's world of technology, phones and office voice mails are old school…
We have too many people and offices to try and transfer you to the right person ASAP without having you listen to terrible hold music…SO….Fill this out and you will be contacted WITHIN MINUTES…this message will be sent via text message directly to the person or department you are trying to reach…so whether we are at our desks…or in meetings out in the field…you know we are getting right back to you!
In the 'burbs with Suburban Jungle Strategist ERICA TUSCANO!​
Not only did Suburban Jungle Strategist ERICA TUSCANO make a move from the city to the suburbs, she went from New York City to Plano, Texas. And now this mom of three is helping Dallas area families—and families from everywhere—carve out an amazing life in the suburbs, just like she's done! COLLEGEUniversity of Kansas in Lawrence, KS MOST RECENT JOB BEFORE SUBURBAN JUNGLECOO at Sensible Sitters. Before that, she was a Director of Client Strategy at Viacom. WHAT SHE APPLIES FROM HER PREVIOUS CAREER TO HER WORK WITH SUBURBAN JUNGLE"I love fixing things, planning things, strategizing and creating order from chaos. I love taking a messy situation and throw everything into the mix, be it media objectives, budgets, small business personnel and reporting needs or mountains of project deliverables. Then, I love to sort through it all and organize the thoughts, needs and wants and create a clear strategy to make it all work. Seeing a plan in action brings me joy!"​ ​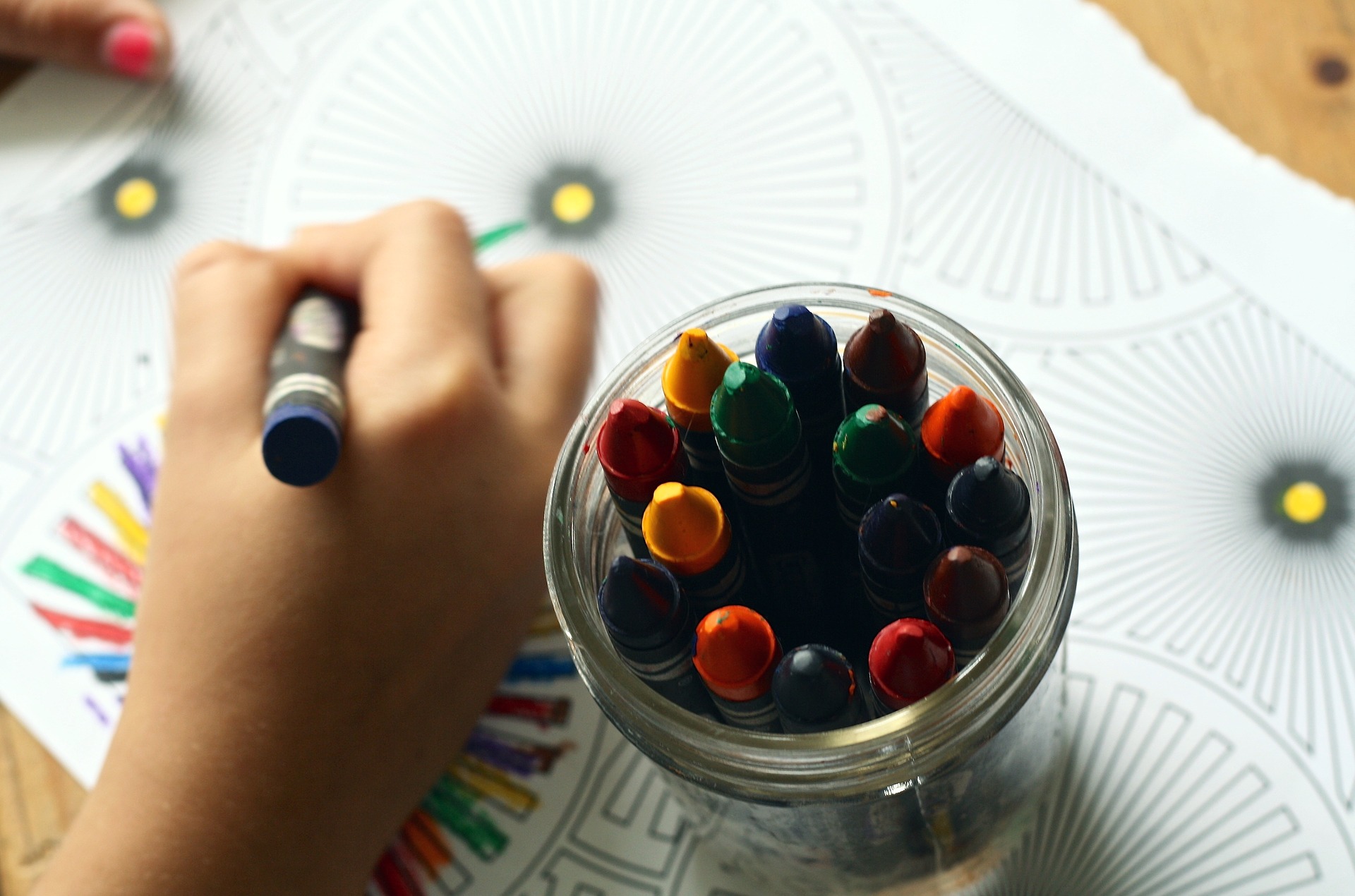 Reasons Why NYC Families are Moving to the Suburbs​
HINT: It's Not Just "More Space…" Lots of city families move to the suburbs before their kids are "real" school age—in or right before the preschool years or, sometimes, before kindergarten starts. And it makes sense. Many moms and dads want to make sure their kids are settled in their new schools for the long haul, versus pulling them out and away from their friends down the road. But sometimes the circumstances motivating these moves isn't so cut-and-dry. Sure, mom and dad want their preK'er or soon-to-be kindergartener in their "forever" school before September rolls around—but they'd intended that school to be in the city. Then what? Why It's All About UPK, Kindergarten Offers & RezoningThanks to NYC's relatively new Universal PreK (UPK) program with its lotteries and sibling priorities as well as the too-high demand for some of the city's top public kindergartens—paired with the same lotteries, sibling priorities and preferential admissions—more and more families are finding themselves without a spot in their neighborhood school. And, often, those parents moved to that particular neighborhood because of that school, buying apartments and integrating their families into the community. Pair that with the rezoning and rapid growth and real estate development in many desirable, family-friendly hotspots around the city, and it's easy to see why so many parents are very disappointed when preK and kindergarten offer letters start to roll in. Sure, their kids got spots—but where? Is it a good school? Is it close enough to their home? And, at the end of the day, is this assigned school what they want for their kids? Moving for the School—Then Not Getting the SchoolIt's happening all the time in NYC. In Forest Hills, Queens, P.S. 196—the Grand Central Parkway School—draws countless Manhattan families to the neighborhood in the years leading up to preK, so kids can secure a coveted spot in the school. But now that it's a designated UPK school, it's all about sibling priority—kids with a sibling in the school have a better shot of getting a preK spot than those who don't. Last year, though, many incoming preK kids with a sibling in the school didn't get the offer they'd hoped for—even with the priority, many still found themselves on an endless wait list, and a spot at a school not in their neighborhood. And kids with no sibling in the school but the "right" address? They simply couldn't snag a spot. It continued this year, according to one of our Forest Hills locals, though she said recently the last few rising kindergartners made their way OFF the waitlist. But that only happened after some families put down private school deposits and enrolled their kids elsewhere. The same has been happening in Long Island City. P.S./I.S. 78Q is a popular choice for many families who plunk down millions to live on the LIC waterfront. But because in recent years there have been too many kids to accommodate in the preK program, many families have been pushed to look for private school options—which, on LIC mama shared, now require tuition be paid before the preK offer letters drop. While this keeps the schools from losing students to the local public schools, it also forces parents to make a very costly decision before they know all of their options. Upper West Side Rezoning Leaves Some Kids OUTThe same thing is happening in Manhattan and Brooklyn—as is rezoning, year after year. This year, P.S. 166, the Richard Rodgers School of Arts & Technology on the Upper West Side, is caught in the middle of a parental firestorm after rezoning left a building on West 89th Street and Amsterdam out of their borders. Many families in the building had moved for this top elementary school and, now, are scrambling to figure out what next for their young kids—kids they expected would start at P.S. 166 in the fall. While rezoning is a reality anywhere, it's particularly hard-hitting in NYC when you layer in the limited seats and fact that a single block could be segmented for multiple schools. And because it's NYC, parents don't have school buses and cars to zip their kids to and from class—if they don't get into a good elementary school in the neighborhood, the "school commute" could take hours each day. The end result? For many city families it's private school—and that means paying up well before they know if their kids have spots in the local public kindergartens and preKs. For others it means rolling the dice and, if it doesn't work out, literally selling their homes, packing up their families and moving to the 'burbs. At least here you know exactly where your kid's going to school from K-12. We're seeing it every single day as more and more city families get in touch to find the right 'burb before back-to-school. And when they do, we're here to help dig in and get them settled in their suburb and their "forever" school. Suburban Jungle is an award-winning firm that specializes in moving families from urban to suburban. The company's innovative "town first" approach helps buyers find the right suburb for their family based on personality and lifestyle, not just the house. Services are FREE and fully customized to each family and their unique journey. To learn more and to connect with a Suburbs Strategist, and find the place your family truly fits in visit www.suburbanjunglerealty.com and click GET STARTED.
In the 'burbs with Suburban Jungle Strategist KELLY SEDANO!
This busy preschool mom has made A LOT of moves since she tied the knot six years ago, bouncing from Florida to Connecticut to California. But now SUBURBAN JUNGLE STRATEGIST KELLY SEDANO is settled in suburbia—the L.A. suburbs, specifically. And not only is she not looking back, but she's helping city families find their perfect 'burb! ​