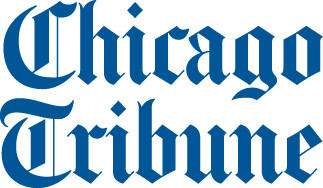 Millennials Hit The Market in the Chicago Suburbs​
While countless reports put millennial home buyers well behind Gen X and the Boomers, it seems these 20 and 30 somethings are finally putting their stake in the real estate ground—at least in the Chicago suburbs. From the Chicago Tribune:"Weighed down by massive student debt and job struggles, the generation brutalized by the Great Recession has lacked both the money and the desire to buy homes. They've been a generation of renters. But as millennials have entered their 30s, established themselves financially and started having families, they've gradually begun to show interest in homeownership…"READ THE FULL ARTICLE, WHY MILLENNIALS ARE FINALLY STARTING TO SETTLE DOWN AND BUY HOMES HERE.In Cook County alone—home to hot suburbs such as Arlington Heights, Glencoe and Winnetka—43% of all mortgages issued in 2016 went to millennials. That's 13% higher than the national average. Many experts attribute this to millennials getting a later start than their older siblings and parents and, now, diving into the market head first—and making some serious gains. And it all comes at the perfect time for many of these young buyers—they're more financially secure, more settled in their careers and, now, starting or growing their families."Millennials seem to be doing at a later age exactly what their parents' generation did when younger…[they] have delayed marriage and have waited for several years for the job market and pay to improve. But as incomes rise and they marry and get ready for children, they are less interested in cramming into studio apartments...and start searching for homes or condos they can afford to buy."READ THE FULL ARTICLE, WHY MILLENNIALS ARE FINALLY STARTING TO SETTLE DOWN AND BUY HOMES HERE.And it's a trend that's not just taking hold in the Chicago 'burbs—millennials from coast to coast and getting in the mix in their markets. That's good news for home values and for the market as a whole, as these first-time buyers historically represent a major piece of the real estate landscape.Suburban Jungle is an award-winning firm that specializes in moving families from urban to suburban. The company's innovative "town first" approach helps buyers find the right suburb for their family based on personality and lifestyle, not just the house. Services are FREE and fully customized to each family and their unique journey. To learn more and to connect with a Suburbs Strategist, and find the place your family truly fits in visit www.suburbanjunglerealty.com and click GET STARTED.​
Should You Stay or Should You Go?​
Considering the 'burbs? Start here.We share the 5 QUESTIONS you need to ask with our friends at Mommybites!​ If you're considering making the move from the city to suburbia, chances are you're overwhelmed with choice. Is now the "right" time? Will we like the 'burbs? Will my kids adjust? What about the commute? And, really, should we just stay in the city? It's a lot to consider but, as we explained to Mommybites, the entire should-we-stay-or-should-we-go debate can be streamlined and simplified by asking yourself five simple questions. From Mommybites: "Countless city families have had this very same debate every single year—should we stay in the city or head to suburbia? It's, arguably, the biggest decision you'll ever make, so it's definitely one not to take lightly...By running through these questions you'll likely have a better sense of where you belong—at least for now." READ THE FULL POST, "SHOULD WE STAY OR SHOULD WE GO? 5 QUESTIONS TO ASK IF YOU'RE CONSIDERING LEAVING THE CITY" HERE. First and foremost? SHOULD you even leave. We love suburbia, but we also know it's not for everyone. "While, often, there are a few factors weighing on your decision—kids starting school, new additions to the family, a desire or, even, need to be near the grandparents—usually something breaks the proverbial camel's back. So what IS that—and is it a temporary inconvenience or a something that's just going to make the 'burbs look better and better over time?" READ THE FULL POST, "SHOULD WE STAY OR SHOULD WE GO? 5 QUESTIONS TO ASK IF YOU'RE CONSIDERING LEAVING THE CITY" HERE. And after running through these five critical questions? While you might not know exactly where you belong next, chances are you'll have a better sense of if your immediate future involves suburbia or not. And from there? Suburban Jungle Strategists can help you identify and explore towns that sync with your lifestyle and family needs (or, you can search for that three-bedroom on the east side…). Suburban Jungle is an award-winning firm that specializes in moving families from urban to suburban. The company's innovative "town first" approach helps buyers find the right suburb for their family based on personality and lifestyle, not just the house. Services are FREE and fully customized to each family and their unique journey. To learn more and to connect with a Suburbs Strategist, and find the place your family truly fits in visit www.suburbanjunglerealty.com and click GET STARTED.
Is Suburbia in YOUR Future?
Maybe you've always known you'd be heading to the suburbs at some point—or, maybe, you're on the fence or 100% not sold on leaving the city. Every family is different and every family has different expectations for their family's future—a future that may or may not involve suburbia.
4 Ways You'll Save Money in Suburbia (Without Even Trying!)
These simple suburban savers are a major plus for parents(but, YES, some things are pricier in the 'burbs…) Face it: living in the city is expensive. Sure, you'll tell your friends ''some things'' are cheaper ($6 manicures, anyone?) but, at the end of the day, living in a big city comes with an equally big price tag. Over time, we all get used to it—the sky-high rents, the three-figure takeout, the jaw-dropping childcare costs, to name a few. But then, when we city families finally make a move to suburbia, everything looks so different—starting with the dollars cents. While it's not a hard-and-fast rule that living in suburbia is less expensive than living in the city, plenty of expenses go down—way down—the minute you land in the 'burbs. The end result? You save some serious cash without even trying. Some good examples? #1. Things are Just CHEAPER...This one's a no-brainer—things are, more often than not, cheaper in the 'burbs than they are in the big city. Of course, there are exceptions and, with more city restaurants, workout studios and stores setting up shop in suburbia, there will likely be plenty of places that are apples to apples. But that $6.99 quart of organic milk from that trendy city grocer? It's probably going to run you about half of that in the suburbs. Same goes for ballet classes, bagels and birthday parties—and pretty quickly you'll start seeing the savings. Bonus! #2. So Long, Window ShoppingIn the city you walk everywhere—great for squeezing in a few (thousand…) extra steps but, often, not so great on your wallet. How many times have you been strolling through the city with a set destination in mind, only to get derailed by a great sale, new store opening or amazing sweet treat? Too many, right? Even if your new 'burb has a bustling downtown, it's nothing compared to shopping in the city. Post-move you'll hop in your car and head exactly where you're going, with (almost) no opportunities to get derailed in the process. Sure, you may swerve off at that local drive-thru Starbucks on the way to pick up, but that $5 latte is going to set you back a lot less than that new bag that caught your eye while window shopping in the city. #3. The "School Day" CommuteUnless your kid goes to the neighborhood school, your school day "commute" could involve planes, trains and automobiles—and, potentially, lots of added expenses. Those subway swipes and express bus passes are only a few bucks per day, sure, but stretch that across the entire school year and it can start to add up big time. And if you're late? Plan on hopping in a cab or an Uber and paying a pretty penny to get your kids to school (hopefully) on time. The suburban alternative? Buses. Your kid will get picked up on the corner, across the street or, even, at the end of your driveway. And if yours isn't a busing town? Chances are the school is in walking distance, or that it's easy enough to hop in your car or on your bike and go. No cabs needed. #4. Being Cab-Free In that vein, you'll be surprised how much less expensive life is cab-free. Yes, you'll have a car or two and, potentially, car payments (or two…), but you'll be able to trade in the subways, buses, cabs and Ubers. Not only does that mean never standing on the corner in the rain hoping for a yellow cab or searching for your Uber driver, it also means you won't have to fork over $10, $20 or even $30 or more just to get where you're going. And depending on your cab habits, that can really add up. And then there's the ADDED costs...Granted, not everything is cheaper in the 'burbs. If you or your spouse are commuting into the city , you'll likely see a spike in those costs—think train tickets, bus tickets or, if you drive, extra gas, tolls and wear and tear on the car. Then when you get to the city you'll still have to get to work, adding additional costs to the commute. And then there's the second car which—YES—you'll need in the suburbs, even if your town is fairly walkable. Some other common spots you'll see spikes? Childcare tends to be pricier, especially if you need a babysitter or nanny who drives. Taxes also tend to eek up in the 'burbs—sometimes it's a small upswing and other times it could increase your annual payments by 50%, 100% or more. Pair that with the fact that, often, families opt for costlier digs in suburbia, and taxes alone can really undermine your household's bottom line. One final expense families don't often consider? Utilities. Even if you own in the city, you're suddenly going to be heating, cooling and powering a much bigger space. It's not uncommon for your living space to double, triple or even quadruple once you leave the city—and those monthly costs will go up right along with it. The end verdict? There's no clear-cut winner here. If you're heading to the 'burbs, you'll likely spot these four money-savers right off the bat, plus a few more unique to your family. And until then, enjoy some of the less costly perks to being in the city—and, yes, that includes those $6 manicures… To find the suburb that fits your family based on lifestyle and not just bedrooms and bathrooms, CLICK HERE and schedule a Suburbs Strategy Session.
Summer Rental? Remember, Every Town Has a "Summer Personality…"​
Searching for a Summer Rental? Start Here.What You Need to Know About a Town's "Summer Personality"Every town has a personality—and every town has a summer personality. With the warmer months fast approaching, Suburban Jungle talked summer personalities with Downtown Chic Moms—and if a summer rental is on your to-do list, this is definitely a post you want to check out. From Downtown Chic Moms: "If there's one thing Suburban Jungle wants city families to know it's this: EVERY town has a unique personality—and understanding that personality is VERY important to your suburban search. The happiest urban-to-suburban families are the ones who find the right town—the town that syncs with their lifestyle, their wants, their needs and their expectations from day one." READ THE FULL POST, "WHAT ARE YOUR SUMMER PLANS? NOT SURE? SUBURBAN JUNGLE IS HERE TO HELP" ON DOWNTOWN CHIC MOMS And, keep in mind, this summer personality rule applies to every town, from the go-to vacation hotspots to sought-after suburbs families often "test drive" in the summer."Thinking the Hamptons, Nantucket, Jersey Shore or some other summer hotspot? Remember, even popular summer rental towns have major personalities. Your job? Find one that aligns with your family. In the Hamptons, for example, Montauk is nothing like East Hampton, which is nothing like Southampton, Bridgehampton, Sag Harbor, Watermill or Sagaponack."And in the 'burbs?"Testing out a town for a potential move? In the New York City suburbs, towns like Rye, Pound Ridge, Bedford, Greenwich and Westport are popular for summertime test runs…In towns like these, the summer personality can be very indicative of the full-year personality—or it can completely miss the mark." READ THE FULL POST, "WHAT ARE YOUR SUMMER PLANS? NOT SURE? SUBURBAN JUNGLE IS HERE TO HELP" ON DOWNTOWN CHIC MOMS Your goal? If you're heading to a summer rental in a vacation town, make sure your family's plans are in-sync—and that could mean signing up for a local day camp, joining a beach club or getting situated with some other popular activity or membership.And if you're heading to suburbia to try out a town that could be "The One?" Same rules apply to this summer rental. Suss out the town's summer personality and make sure it's a good fit—or that, at the very least, you know what to expect and can plan accordingly. And while you're there, see if you can get a feel for what "real life" is like the other nine months. This will help you determine the right suburb for your family based on your lifestyle, wants and needs, and not just bedrooms and bathrooms.To figure out which town truly fits your family—and YOUR summer personality—click here and schedule your complimentary suburbs strategy session.
Why Picking The Right Town Matters Most​
Gone are the days of cruising through prospective neighborhoods, hoping to feel an overwhelming connection—and, sitting at the end of the block, the perfect home. Today's soon-to-be suburbanite has infinite tools at their fingertips, from user forums to comprehensive research tools that help paint a picture you can't get by quickly scoping the scene. In tandem with Suburban Jungle, prospective buyers can truly dive into the true vibe of a community, and make the most informed move for their families. Here's where to start: Nielsen PRIZMNielsen's lifestyle segmentation defines every single household in America by a host of distinct lifestyle types. Together, these segments paint a picture of who lives in the community and what they're like. The tool was created for marketers to enable more targeted outreach to key consumers—but, today, it's completely free and used by tons of prospective buyers and real estate pros to get an unparalleled snapshot. Just enter a zip code and find out what household makeups look like, plus age and overarching characteristics—in other words, if you'll be living within a "Bohemian Mix," with "The Cosmopolitans," "Young Digerati," "Money & Brains" or something else.StreetAdvisorSee what locals say about your prospective neighborhood—right down to the street—with . Users can search by neighborhood, plus drill down on personality type, things to do and more.Neighborhood ScoutLooking for the true nitty gritty? Neighborhood Scout's got it. The site has everything, from home values and type of real estate to school rating, demographics and more. With a paid premium subscription, prospective residents can even dig into crime rates and home appreciation rates. Just understand, that no matter how much research you do online, or how much data you sift through, there is nothing that can replace a true understanding of a town—which is why Suburban Jungle exists. There are many things that you need to think about that your online searches will not cover, that a local real estate agent will not show you or think to ask.​
Why Childcare "Personalities" Matter MOST | Boston Moms Blog​
It's WAY Bigger Than Bedrooms & Bathrooms… We talk to the Boston Moms Blog! One of the biggest mistakes we see in the suburban search process? Families heading to the 'burbs without giving any thought to their childcare plans and how they mesh—or don't mesh—with their chosen town. Maybe they think they'll transition their city childcare approach—the nanny, daycare, grandma or staying home, let's say—into their new suburban life. Sometimes that's a rock solid plan. But sometimes it's not so simple—sometimes wait-and-see is a big mistake. From the Boston Moms Blog: "Think about it—you're the working mom in a sea of SAHMs. Because the majority of moms are home, the activities, classes, teams, clubs, and sports are all oriented toward those families—and that makes it tricky for your kids to participate. Or maybe you stay home and are, now, in a town that leans heavily on au pairs. Head to the park and you're suddenly 'the mom' surrounded by 19-year-old German-speaking au pairs—probably not your core social group." READ THE FULL POST "FORGET BEDROOMS, BATHROOMS, AND TAXES—THINK CHILDCARE FIRST" HERE A town's childcare "personalities" is a huge piece of the puzzle for Suburban Jungle, and something we encourage families to explore long before they settle on a place to call "home." As we tell the Boston Moms Blog: "Really focus on who seems to be handling the childcare duties and, more importantly, think about whether you could picture yourself and/or your kids in that mix. Because, at the end of the day, that's what makes a town—you, your family, and how you feel in that community." READ THE FULL POST "FORGET BEDROOMS, BATHROOMS, AND TAXES—THINK CHILDCARE FIRST" HERE By finding the right suburb for your family—childcare plans included—you'll have a more seamless transition and be more likely to love where you live. And that's exactly what we're helping Boston moms (and city parents everywhere) discover! To figure out which town truly fits your family—and your child care plans!—click here and schedule your complimentary suburbs strategy session!
Is There a "RIGHT" Time for Moving to the Suburbs​
All too often, city families set a timeline for themselves when it comes to moving to the suburbs—they'll leave the city when this happens or before that starts. But, all too often, those timelines start to crack under the hustle and bustle of family life. Suddenly you look around and realize we've gotta go—NOW!We get it, because we've been there, too. And, this week, we shared some of our insights and intel about moving to the suburbs with​ Mommybites: "Maybe you swore you'd be out before baby but, now, you've got two toddlers running around your tiny two-bedroom apartment. Or maybe you planned to stay through kindergarten, but are now not so sure about holding out that long. Should you go now? Or hang tight? Or get out before baby/preschool/'big kid' school?" READ THE FULL POST, IS THERE A "RIGHT" TIME TO LEAVE THE CITY? HERE The takeaway? There's no "right" time for moving to the suburbs—but there are times it might make more sense to head to suburbia or, even, stay put in the city. Check out our post on Mommybites to learn more and to see where your family falls on the "should-we-stay-or-should-we-go" spectrum. READ THE FULL POST, IS THERE A "RIGHT" TIME TO LEAVE THE CITY? HERE To figure out which town truly fits your family, click here and schedule your complimentary suburbs strategy session!
Timing is EVERYTHING: Why It's Never Too Soon To Start Scouting Suburbia​
Considering moving to the suburbs "sometime?" Read this. We hear it ALL the time. The city family with one toddler or preschool-aged child, plus a baby in tow or on the way. They love the city, but know moving to the suburbs are in their not-too-distant future. Maybe they browse houses online when they're waiting for nursery school pickup, or poke around at moms groups in towns they're considering. No matter what, though, they've got suburbia on their minds—but, still, don't feel quite ready to take the plunge. In short? We get it. We've been there, we've done that and we work with families every single day who are feeling the push and pull of urban versus suburban life. And our advice? It's never too soon to start scouting suburbia. Even if your move feels months or years away, why not start pounding the pavement and exploring what's just outside of city limits? When you're ready, suburbia will be there—and, in our experience, it won't look that much different than when you started your search…if at all. While it may seem like window shopping, the reality is there are tons of perks to starting your search now even if moving to the suburbs isn't next on your to-do list. For starters… You Can Find the Right Town Right Now Some families hit on the perfect town right out of the gate—and others don't. Plenty of city families have zeroanchor when it comes to searching suburbia. Maybe they'll wind up in Westport, but maybe they'll wind in Chatham (or Chappaqua or Westfield…) at the end of the day. Who knows? By starting their search early, they can give themselves the opportunity to really explore and rule out communities that don't sync. No one likes to feel rushed, especially not when you're making the most important decision of your life—moving to the suburbs. Why not spend a month digging in Westchester, digest, then take a month to get to know the Garden State? If you spot something that suits, great! If not—or if you want to really get a lay of the suburban land—you can keep plugging away into Rockland County, Long Island, Fairfield County and beyond. And when you do find a 'burb or two that fits, you can​ give yourself a chance to settle in and try it on for size. You may discover it's a perfect match, or you may decide to move on. The good news? There's no pressure one way or the other You Can Be Out Before the Kindergarten Admissions Process Many families are pretty invested in the preK process long before their child turns four. Whether it's enrolling in the "right" threes program to ensure admission, or getting into a strategic summer program to move up on the list, parents are focused on the preK enrollment cycle for months or even years before. And, often, that's enough for them—often, they want out before kindergarten admissions start to loom. By exploring in the toddler and preschool years, you'll be able to hone in on the right town for your family. And, if you've found The Town, it's easy enough to find The House—which means not having to get so in the mix on the kindergarten admissions process, even if you haven't closed quite yet… Ahead of your closing date, you'll be able to spend time getting to know your child's future school district and, even, start getting some of the residency forms out of the way. And when you do close? Schedule time with the district registrar or principal at your child's elementary school and get them registered. It's infinitely easier—and infinitely more hassle-free—than the city process. Easier still? If you're opting for private school. Once you settle on a suburb, you can start the application process even if you don't have your housing squared away. This process can take a few weeks or, even, a few months—might as well get a jump on things so you're good to go after moving to the suburbs. You Can Start Socializing in the Preschool Years The preschool years are an amazing time for moving to the suburbs—or, at the very least, to start integrating in your new community. At this age, parties and play dates still involve the parents, and Mom and Dad are always front-and-center at activities, classes, games and lessons. If you've zeroed in on a community, signing your kids up for an activity or two. Not only will this help them get acclimated and make a few friends, but you'll start to meet your future neighbors and get an even better feel for what life will be like in the 'burbs. And that will make your transition infinitely easier. You Won't Be Shocked By the Commute If you or your spouse work in the city, picking a suburb with good commute is key. By identifying a town or two that fits the bill, you can dry run the AM or PM commute a few times and see what it's really like. Is it totally painless? Quicker than your city commute? Can you snag a seat? Does the parking lot fill up super early? What's the commute like once you step off the train—in the city or suburbia? By test driving the commute a few times, you won't be shocked on day one in the 'burbs—something that happens to a lot of city families. You'll have a sense of who's who and what's what before moving to the suburbs, and will be able to navigate the path from home to work and back again like a total pro. You're Ready to POUNCE When "The House" Hits the Market As your desired move-out date gets closer and closer, you'll have already done the hard work—all that you'll have left is to find the right house. And, because you'll have been exploring the town and its real estate trends and patterns for awhile, you'll know a great house when you see it. This will help you move on the best properties and lock them down. While other city families are still thinking about what's next, you'll be confident in your decision and your offer—and that, often, gives buyers a serious edge more competitive markets. You Feel "at Home" From Day One You found the right suburb. Your kids are already elbow-deep in activities. You've made a few friends and, maybe, your children have started to hit the birthday party circuit. And, finally, you're moving to the suburbs. But instead of feeling like you're jumping into the unknown, you feel like you're coming home—because, in a lot of ways, this town has been like a second home for awhile. It's exciting, it's empowering and it's filled with endless promise—exactly how any move from the city to the suburbs should be. Considering moving to the suburbs? To find the right suburb for your family based on lifestyle (and not just bedrooms and bathrooms…) CLICK HERE to begin working with a Suburbs Strategist.​ ​