The 4 Best Beaches in the Chicago Suburbs ​
Some of the very best Chicago area beaches are in the SUBURBS! Check out these family-favorites, all in the suburbs. For many families, leaving Chicago for the suburbs boils down to a few key considerations—namely, space, space and more space...plus the plus the A+ schools. But dig a little deeper and you'll find a host of reasons Chitown moms and dads are heading to suburbia, most of which boil down to specific lifestyles—in other words, finding a 'burb that syncs with their family's unique wants, needs and passions. Passions that, increasingly, include beachfront living. The Chicago suburbs, maybe surprisingly, are home to some of the best beaches anywhere. Because Lake Michigan feeds right into the greater Chicago area, families have access to endless waterfront fun and a relaxed, beach-inspired lifestyle—especially surrounding some of these top suburban beaches. #1. Glencoe Beach (Glencoe, Cook County) Hands down the jewel in the crown of the Glencoe Park District, Glencoe Beach is an incredible family hotspot open all summer long. Families can hang out on the sand, splash in the water or grab a paddle board, kayak or hobie catamaran and hit the surf—all are available at the Beach House for day-of rentals. There's also a beachfront playground and opportunities to picnic and, even, camp out overnight if you're family's feeling extra adventurous. Daily admission is just $7 for local residents age 15+ and $14 for non-residents—kids are $5 and $10, respectively. Many area families, though, opt for a season pass—get yours in early May and you'll pay a discounted early bird rate. For the 2017 season, it was just $76 for the first family member, then $10 for every additional person. #2. Illinois Beach State Park (Zion, Lake County) This sandy beach stretches nearly seven miles along Lake Michigan and has consistently been voted one of the most beautiful natural settings in the U.S. The only remaining beach ridge shoreline in the state, Illinois Beach has incredible dunes, swales and marshes, plus plenty of oak trees, animals and flowers perfect for families who love life in the great outdoors. For outdoorsy families, be sure to check out Dead River. This stream is blocked by sandbars during peak season but, when it's not, you'll spot tons of aquatic plants and fish, perfect for animal-loving kids. And, anytime, be sure to check out the rest of the 4,160-acre park—there are loads of opportunities for swimming, boating, hiking, camping and picnicking. #3. Rosewood Beach (Highland Park, Lake County) Part of the Park District of Highland Park, Rosewood Beach is an award-winning beach on the Lake Michigan shore. The beach was reopened in June 2015 after a massive renovation. Today, Rosewood Beach is a popular hotspot, completely restored—and, now, better than ever. Rosewood includes everything from a fun family beach open all season long to a full nature cove and public nature programs, a recreation beach, a guarded swimming beach and an expansive boardwalk with food, activities and more. In summer 2017, Rosewood even introduced stand-up paddle boarding—beach-goers can reserve a board and hit the water. Even in the off-season, Rosewood Beach is the place to be. In November, for example, Rosewood is hosting a luau, open to the public. Check the beach's website for more information and to order season passes. Related Posts...In the CHICAGO SUBURBS with Suburban Jungle's WILMETTE LOCAL Amanda Doblin!In the 'burbs with Suburban Jungle Strategist Heather Jagher!The Town vs The House: Which Matters Most? #4. Gillson Park (Wilmette, Cook County)One of the most popular spots in the Wilmette Park District, Gillson Beach offers 60 acres of lakefront access. Families can swim in designated areas, or can head over to Langdon Park Beach for more in-water options. Got a four-legged friend? Gillson Dog Beach is adjacent—be sure your pup has a beach permit tag so he can go off-leash in the designated area between the pier and the harbor mouth. Gillson also boasts dedicated areas for picnicking and, even, a sailing beach where rentals and lessons are available. Families can rent sailboats day-of, grab racquets and hit the beach's tennis courts or, in the off-season, skate on Gillson's lighted ice rink. That's just the beginning—the Chicago suburbs are filled with great waterfront access and fun, relaxing options for beach-going families. Ask your Strategist for more information, then grab your SPF and get ready for family weekends soaking up the sun and sand. How we compiled our round up: We tapped our Suburban Jungle Strategists and Locals to share their "best of" rankings. From here, we layered in rankings, reviews and reports from Google, Yelp, TripAdvisor and Chicago Traveler to get our list. Suburban Jungle is an award-winning firm that specializes in moving families from urban to suburban. The company's innovative "town first" approach helps buyers find the right suburb for their family based on personality and lifestyle, not just the house. Services are FREE and fully customized to each family and their unique journey. To learn more and to connect with a Suburbs Strategist, and find the place your family truly fits in visit www.suburbanjunglerealty.com and click GET STARTED.
In the CHICAGO SUBURBS with Suburban Jungle's WILMETTE LOCAL Amanda Doblin! ​
Now that they're settled in suburbia -- and loving life in Wilmette! -- the Doblin family can see why THIS is the perfect community for their lifestyle. See why SUBURBAN JUNGLE LOCAL AMANDA DOBLIN opted to call this amazing town "home," and why having friendly, approachable neighbors makes all the difference… NAME Amanda Doblin MEET THE DOBLIN FAMILY! "My husband Jeff is a Financial Planner in the Wealth Management Division of Forum Financial -- and he's an AVID Cubs and Alabama football fan. We have three kids -- Evan is 12 and a big baseball player and sports fan, Avery is 10 and a thespian, singer and pianist, and five-year-old Cady is a dancer...and card shark!" WHERE THEY LIVE NOWThe McKenzie area of Wilmette, a popular Chicago suburb. WHY THEY CHOSE WILMETTE "With easy city access on the Metra or the El, Wilmette was an easy choice for us. We love the downtown, amazing beach access and the schools for our three kids. And besides all of that, the people of Wilmette are amazing. Everyone is friendly and approachable!" 3 AMAZING THINGS ABOUT WILMETTE 1) "The schools are A+! We're thrilled with the experience our kids have had in the district."2) "The people! Since day one everyone has been so friendly and approachable which has made our transition very easy."3) "The BEACHES. Wilmette is bordered by Lake Michigan, so there's lots of beachfront parks, including Gillson Park and Langdon Park. There are also beaches in neighboring Winnetka and Glencoe."4) "The Park District is another huge plus to living here. Not only are there amazing parks, but there are also tons of programs and events for kids of all ages." Related Posts...In the Suburbs with Suburban Jungle Strategist Heather JagherUnderstanding the Chicago Suburb's Dual Language Program5 Signs it's Time to Move to the Suburbs ONE THING SHE'D TELL CITY FAMILIES CONSIDERING MAKING A MOVE "When you choose to move to the suburbs, know that it will sting at first. You will miss the food and the hubbub of the city, but the tradeoffs will far outweigh the initial sting!" WHAT SHE LOVES MOST ABOUT WORKING WITH SUBURBAN JUNGLE FAMILIES "I love listening to the concerns families have about moving to the suburbs and then validating those concerns. Making a move is difficult, no matter what! Suburban Jungle helps to assuage those fears to partner with you to make the right choice for your family!" Suburban Jungle is an award-winning firm that specializes in moving families from urban to suburban. The company's innovative "town first" approach helps buyers find the right suburb for their family based on personality and lifestyle, not just the house. Services are FREE and fully customized to each family and their unique journey. To learn more and to connect with a Suburbs Strategist, and find the place your family truly fits in visit www.suburbanjunglerealty.com and click GET STARTED.
In the 'burbs with Suburban Jungle Strategist HEATHER JAGHER!
This Chicagoland Mom does it all, including helping families make the move from urban to suburban.MEET HEATHER JAGHER, Chicago Strategist for Suburban Jungle!​ COLLEGEWashington University in St. Louis FIRST REAL JOBLifeguard at the JCC MOST RECENT JOB BEFORE SUBURBAN JUNGLEHR Business Partner at Lululemon Athletica WHAT SHE APPLIES FROM HER PREVIOUS CAREER TO HER WORK WITH SUBURBAN JUNGLE"When I do my work, I think about culture and clients I'm working with as I'm delivering the greatest quality product and service." WHAT SHE LOVES MOST ABOUT WORKING AT SUBURBAN JUNGLE"Discovering hidden gems in Chicagoland and then visiting those great neighborhoods with my own family. I really try to teach families about places they wouldn't have considered in their home search." WHAT SHE LOVES MOST ABOUT WORKING WITH SUBURBAN JUNGLE FAMILIESMeeting people who are in the exact same boat as I was 5 years ago...I love looking back and helping to make their experiences better than mine was and offering them information that will help ease their mind and move with absolutely no regrets." ABOUT HER FAMILY"Eric, my husband, works for a telecommunication company. He loves to frequent our local golf club and coaches our son's baseball and hockey teams. He is an avid New England sports fan, as he grew up in Boston. Zoe is 11. She loves all things theater and summer camp. She also walks to Glencoe's yoga studio once a week for tween yoga and volunteers at the public library helping young kids learn to readLevi is 8. He loves sports -- hockey, dodgeball, baseball, basketball and you can find him playing street hockey on our driveway most afternoons. Levi is heading to his first summer of overnight camp this year.Mae is 4. She loves Disney Princesses, baby dolls and playdates. She is a social butterfly and would hang with friends every day after school if she could. She also loves to swim and takes ballet." WHERE SHE MOVED FROM Roscoe Village WHERE SHE CALLS HOME Glencoe WHEN IT ALL HAPPENED Heather and her family moved five years ago.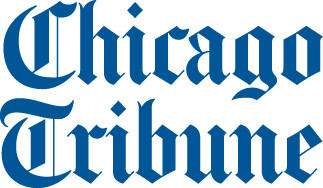 Millennials Hit The Market in the Chicago Suburbs​
While countless reports put millennial home buyers well behind Gen X and the Boomers, it seems these 20 and 30 somethings are finally putting their stake in the real estate ground—at least in the Chicago suburbs. From the Chicago Tribune:"Weighed down by massive student debt and job struggles, the generation brutalized by the Great Recession has lacked both the money and the desire to buy homes. They've been a generation of renters. But as millennials have entered their 30s, established themselves financially and started having families, they've gradually begun to show interest in homeownership…"READ THE FULL ARTICLE, WHY MILLENNIALS ARE FINALLY STARTING TO SETTLE DOWN AND BUY HOMES HERE.In Cook County alone—home to hot suburbs such as Arlington Heights, Glencoe and Winnetka—43% of all mortgages issued in 2016 went to millennials. That's 13% higher than the national average. Many experts attribute this to millennials getting a later start than their older siblings and parents and, now, diving into the market head first—and making some serious gains. And it all comes at the perfect time for many of these young buyers—they're more financially secure, more settled in their careers and, now, starting or growing their families."Millennials seem to be doing at a later age exactly what their parents' generation did when younger…[they] have delayed marriage and have waited for several years for the job market and pay to improve. But as incomes rise and they marry and get ready for children, they are less interested in cramming into studio apartments...and start searching for homes or condos they can afford to buy."READ THE FULL ARTICLE, WHY MILLENNIALS ARE FINALLY STARTING TO SETTLE DOWN AND BUY HOMES HERE.And it's a trend that's not just taking hold in the Chicago 'burbs—millennials from coast to coast and getting in the mix in their markets. That's good news for home values and for the market as a whole, as these first-time buyers historically represent a major piece of the real estate landscape.Suburban Jungle is an award-winning firm that specializes in moving families from urban to suburban. The company's innovative "town first" approach helps buyers find the right suburb for their family based on personality and lifestyle, not just the house. Services are FREE and fully customized to each family and their unique journey. To learn more and to connect with a Suburbs Strategist, and find the place your family truly fits in visit www.suburbanjunglerealty.com and click GET STARTED.​
Snow Days in the City vs. Suburbia​
Whose Snow Day Activities RULE?It's the City vs. the Suburbs in THIS Showdown!​ Need some snow day activities this week? While suburbanites will, likely, be grabbing their sleds and hitting the hills, snow days (and, really, everything else…) tend to have a slightly different twist in the city… SNOW DAY…IN THE SUBURBS Sleep in and, when the snow lets up, there are plenty of snow day activities a quick drive away. Start by hitting the hill at the local park, elementary school or, even, your cul-de-sac. Don't want to drive? Bundle up the kids and send them in the backyard for a little snowball-fighting, snowman-building and snow angel-making. Let's face it, they're going to want to come in after 10 minutes, right? So might as well be close to home. SNOW DAY…IN THE CITY One of the best snow day activities for city kids? Watch the snowfall from a few stories up. Really, it's like living in a snow globe—the entire city looks so peaceful and pristine from up here. After that, have a little hot cocoa and, maybe, Seamless some eggs benedict and rainbow bagels for the kids. Does Seamless ever not deliver? SNOW DAY…IN THE SUBURBSMovie day! You swore you'd spend the day screen-free, but that lasted until about 8AM. Sing (for the 10th time…), anyone? SNOW DAY…IN THE CITY Your snow day activities likely center on spending some time in the neighbor's apartment, before heading to the playroom so the kids can run around. It's packed—honestly, you never even realized this many kids lived in the building! No one has school and only a handful of intrepid parents headed to the office, so everyone's killing time in the playroom.SNOW DAY…IN THE SUBURBSDid someone say shovel? The best (and worst) of the snow day activities! The kids are eager to help shovel and salt but, again, the enthusiasm dies as soon as the snow seeps under their gloves. Ten minutes later, they're inside for some cookies and hot cocoa—and you're shoveling the rest of your driveway and sidewalk. Ah, suburbia… SNOW DAY…IN THE CITY And when you do venture out? Everything is pretty much open—which is always amazing. The sidewalks are clear. The cabs are whizzing by. Uber is in full effect. Lunch spots are bustling. It's a perfect day to try out a new neighborhood cafe, bakery or restaurant—it's not too crazy and the normal lunch/happy hour/dinner rush is a bit calmer. THE DAY AFTER THE SNOW DAY…IN THE CITY AND THE SUBURBS But that's not where the differences stop. The next day, you've got to get back to work—and back to LIFE. Let's be honest,that's easier in the city. The streets are plowed, the sidewalks are shoveled and, barring any record-breaking weather conditions, school is in session and public transportation is humming along. In the 'burbs? Not so much. Expect delays or, even, snow day #2, especially if you're in a particularly hilly or off-the-beaten-trail town.So which wins the snow day wars? Really, it's a draw. For every easy lunch delivery in the city there's an epic sledding hill in suburbia. It's all about what syncs with YOUR family right now—and if you're unsure, five signs it might be time to make a move... To find the right suburb for your family, click here.
Understanding the Chicago Suburbs' Dual Language Program​
At first, Missy Feldman was apprehensive about Chicago's bilingual education. After she talked to the principal, she decided to become an advocate of the program. Learn why. Missy Feldman is an elementary school teacher living in Highland Park, a popular suburb of Chicago. As a mom and long-time bilingual and ESL teacher, Missy recognizes the power of the dual language programs Chicago and its surrounding suburbs are known for—programs that are rich with short- and long-term value for students and their parents. Here, Missy outlines some of the benefits of dual language programs, and answers some of the questions countless parents have about these unique opportunities.I began my career teaching bilingual education (Spanish/English) in the western suburbs of Chicago as well as at a Spanish magnet school in the city. The bulk of my masters years were spent studying second language learning—I've always had a passion for languages.After moving to Highland Park—back to where I grew up—I learned about their incredible dual language program. Even with my background, though, I was reluctant to enroll my daughter, as was my husband. But during her pre-kindergarten year, we decided to meet with the principal at one of the dual language schools within our district.We walked out 100% sold and enrolled her on the spot.So now, as a teacher and a parent, I've become an outspoken advocate of the suburbs' dual language programs. What do YOU need to know if you're considering this type of education for your kids? What happens in a dual language classroom?Classrooms are typically split into half native Spanish speakers and half native English speakers. In our district, during kindergarten and 1st grade, 90% of the day is taught in Spanish and the rest in English. Each year, the amount of Spanish taught gets smaller. So my child will learn more Spanish than English?A child will most likely learn to read and write in Spanish before English since this is what is taught at school. A child will come home with Spanish homework, too—but don't worry, my friends who have little Spanish knowledge are still able to help their children when they need it! What about test scores?Based on data from standardized tests, dual language students might not test as well as their monolingual counterparts in third grade but, by fifth grade, they are testing much higher than other middle schoolers district-wide and statewide. One of the perks is that students are learning a second language much earlier when their brains are sponges—research has long suggested that the younger you are when you learn a language, the easier it is to learn. What if my kindergartner has to go to the bathroom?This is what I stayed up worrying about the whole night before my daughter's first day of kindergarten. But don't worry, the teachers speak English and the beginning of the year allows for more English so kids can catch on. I stressed out for nothing! Related Posts...Why suburban school rankings aren't always what they seem...Helping your kids adjust to a new school: Elementary SchoolHelping your kids adjust to a new school: Kindergarten How is it going so far?My daughter's amazing school is celebrating its 20th anniversary this year! The program is growing by leaps and bounds within the district and is now offered in three different schools. It started as one kindergarten classroom and there will be seven kindergarten classrooms next year. My daughter is currently in 1st grade reading at a first grade reading level in both English and Spanish. Her ability to read just clicked one day and she was able to do it in both languages. She is also excelling in math, which is taught in Spanish. Are people supportive of these initiatives?Some are, some aren't. My parents cannot understand why I would put my child in this program. My mother constantly worried my daughter wasn't reading when all of her friends' grandchildren were. Now that my daughter is reading, my mother isn't as concerned. I just kept telling her that those children didn't speak or read in two languages like my daughter does. The best part of the whole program, in my opinion is that my children will be bilingual, biliterate, and bicultural by the time they finish 5th grade. We couldn't be happier with our choice! For your free suburbs strategy session, click here. ​